Papal Regret and the Italian Priest Whom the Pope Gave a Second Chance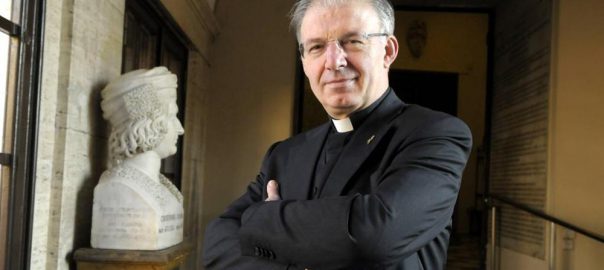 In a recent meeting with his Pontifical Commission for the Protection of Minors, Pope Francis expressed regret over his handling of sexual abuse allegations involving an Italian priest who molested again after being granted a papal reprieve.
The Pope told the Commission that he was "learning on the job" and has now come to believe that a credible allegation of sexual abuse against a minor or vulnerable person should allow for no second chances.
"Why? Simply because the person who does this (sexually abuses minors) is sick. It is a sickness," he told his advisory commission on child protection during an audience at the Vatican Sept. 21. Members of the Pontifical Commission for the Protection of Minors, including its president – Cardinal Sean P. O'Malley of Boston – were meeting in Rome Sept. 21-23 for their plenary assembly.
After nearly two decades of being in the spotlight for its role in the sexual abuse of children, it is difficult to believe that Pope Francis is only now learning that zero tolerance in sex abuse cases is the only path.  His remarks strain credulity when he makes remarks that make him appear to be a neophyte who had no previous dealings with such issues.
As in all matters pertaining to Catholic sexual abuse, we'll have to wait and see if the papal remarks are supported by action.  The most recent remarks stem from Francis' handling of the Mauro Inzoli case.  Mauro Inzoli, 67, was initially defrocked in 2012 after he was first accused of abusing minors, but Francis reversed that decision in 2014, ordering the priest to stay away from children and retire to "a life of prayer and humble discretion."
Inzoli, who was also dubbed Don Mercedes because of his love of luxury cars, was found guilty last year by an Italian court of eight counts of sexual abuse of children aged 12 to 16. He reportedly paid $28,000 in compensation to five victims he molested between 2004 and 2008.  Pope Emeritus Benedict XVI first moved to defrock Inzoli but Francis decided to give him another chance.
The decision proved to be a disaster as Inzoli abused again.  While the Pope expresses regret for the fateful decision, what about the person Inzoli abused?  It's one thing to express regret to your own Commission.  It would be quite another to reach out and try to help the young person Francis allowed Inzoli to abuse.
Photo Credit via La Stampa

Latest posts by Joseph Saunders
(see all)