Syracuse New York Priest Abuse Watch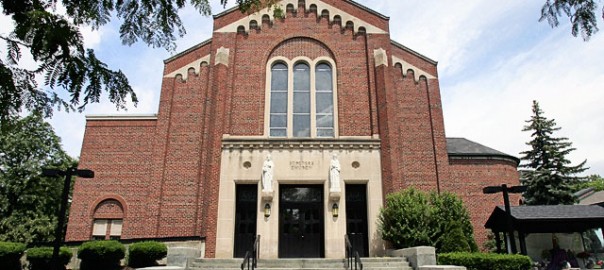 Diocese of Syracuse
There are approximately 300,000 Catholics in 142 parishes in the Diocese of Syracuse. The Diocese was created in 1886 from the Archdiocese of New York. The Diocese covers seven counties of Central and South Central New York State. The seven counties are Broome, Chenango, Cortland, Madison, Oneida, Onondaga and Oswego.
(Image courtesy of http://blog.syracuse.com/)
Since the 1950's at least 17 priests have been credibly accused of sexual abuse. Those are the figures that have been reported. It's estimated that many more remain unreported to officials.
Rev Daniel Casey
ordained 1975; abused at least three boys and sued; cases settled for $475,000.
Rev Donald Crosby
ordained 1963; abused teenage girls at a Utica Catholic school in 1970's.
Rev Francis Furfaro
ordained 1941; abused from 1949 to 1987; seven victims have come forward thus far.
Rev Bernard Garstka
ordained 1948; A former altar boy accused the late Bernard A. Garstka, a priest at St. Mary's from 1962 to 1964, of rape, court documents show. Garstka served in brief stints beginning in the 1950s at St. Anne's Church in Binghamton, Blessed Sacrament Church in Johnson City and at St. Stanislaus Church in Binghamton.
Rev John Harrold
ordained 1973; arrested in 1983 for sending child porn through mail.
Rev James Hayes
ordained 1965; abuse allegations first surfaced in 1990 but he was not removed until they resurfaced in 2002.
Rev Donald Hebert
ordained 1981; Hebert admitted to abusing a 14 year old during a camping trip. Police never charged him. Coordinated religious activities for Boy and Girl Scouts
Rev Thomas Keating
ordained 1966; abused girl after she told priest that another priest had raped her. Keating served in the following parishes: Most Holy Rosary Church, Maine, Broome County, 1993 ?, St. Mary's Church, Cortland, 1982 1993 Our Lady of Angels Church, Endwell, 1980, St. James Church, Johnson City, 1975 1978
Rev William Lorenz
ordained 1963; seduced and abused teenage girl; Lorenz sent to St. Luke's Institute in Maryland for counseling and then reassigned as a priest
Rev John Lugowski
ordained 1976; Franciscan priest served in Syracuse Diocese; in 1987 pled guilty to felony sexual abuse of 10 year old boy; admitted to abusing five boys from 1981 1987
Rev Chester Misercola
ordained 1964; abused 14 year old boy using porn and alcohol to seduce him.
Rev Thomas Neary
ordained 1954; abused and raped hundreds of boys according to news reports.
Rev Albert Proud
ordained 1968; abused two boys in 1970's. Diocese determined one accusation credible
Rev James Quinn
ordained 1958; Director of Office of Vocation Promotion; abused boys in 1960's and 1970's. Diocese returns him to active ministry in 2004.
Rev H. Charles Sewall
admitted to abusing high school boy while priest was principal of school
Rev Thomas Trane
ordained 1960; abused two boys in Oswego parish
Rev John Zeder
raped a woman and threatened to put her in a mental institution if she told anyone

Latest posts by Joseph Saunders
(see all)